See our blog for new projects, announcements, and all things TMS Architects.
Leave a Comment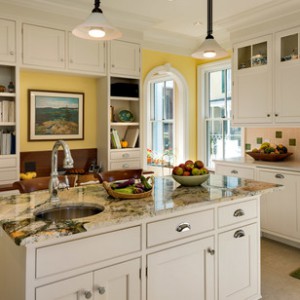 Countertops are more than just a functional part of your kitchen. Yes, having lots of workspace for cooking and baking is a dream for any homeowner, but countertops can also become an artistic aspect of one of the most important rooms in your home.
Like a piece of furniture in a living room or study, colors and materials can be carefully selected so that countertops can serve as an accent in the room in addition to their practical purpose. The harmonious blend of colors in natural stone countertops add instant interest to kitchens and are a classic choice that's universally appealing. Other materials in solid colors or plain wood stains can create a pop of color against kitchen cabinetry and walls. Plus, there are many other choices in between.

Read More