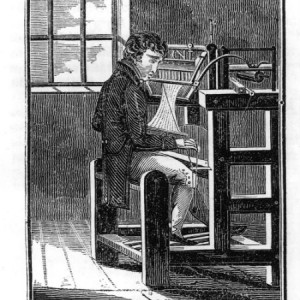 TMS  always learns something interesting about Portsmouth when we publish a post from  J. Dennis Robinson, our guest historical contributor.  Last time we learned about the building that presently houses our offices when it was part of the Eldredge Brewing Company ; this time we learned more about its earlier history in the textile industry.
In our last history installment we learned that the site of the modern TMS Architects offices was once a brewery. Heman (not Herman) Eldredge and his sons ran the Eldredge Brewing Company on the same spot off Bartlett Street in the second half of the 19th century. Although their brew, including Portsmouth Ale, was hugely popular, the Eldredge brand was drowned out by the even greater success of the Frank Jones Brewery just across the tracks in the city's West End.
But there's more. The brewery was built on the site of an equally important, but now forgotten, textile factory. Yes, during the 1800s, Portsmouth was also known as a key city for the production of stockings. Who knew?

Read More