TMS Architects and Interiors has been designing beautiful New England homes in a variety of traditional and modern styles for over 35-years.  One of those iconic styles is called Shingle Style.  Of true New England origin, Shingle Style was made popular in the latter part of the 19th century and was inspired by the idea of a slower, simpler and romantic lifestyle.  For this reason, you'll find this style populating locations where relaxation is a way of life, such as the oceanside, lakefronts and mountainside retreats.
The style combines architectural elements of Queen Ann, Victorian and Colonial Revival.  Asymmetry is celebrated with complex rooflines such as cross gables and gambrels, tower elements, a variety of window spacing and size, unique dormers, eyebrow windows, sweeping arches, and covered porches.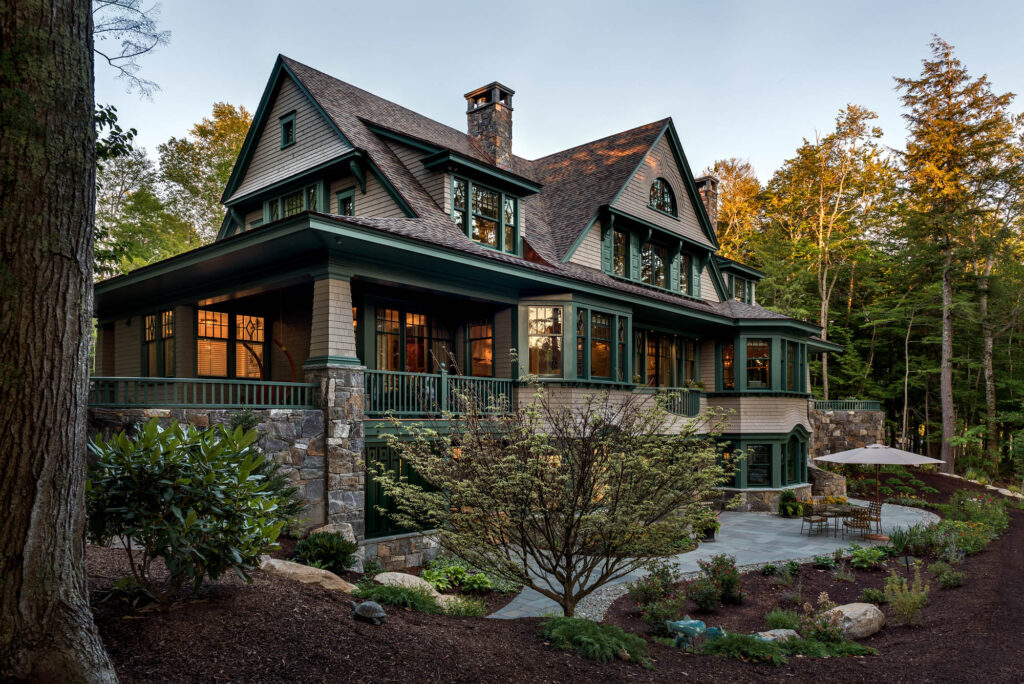 Stone foundations are a popular choice to make the home feel low and anchored to the ground.  All these elements are important but the headliner of these homes is the shingle.  Architects treat the shingles as if they're sculpting, using the shingles to organically accentuate various features around the house.  Details work best in moderation as compared to the elaborate Victorian and Queen Ann Styles, with architects choosing when ornate detail helps to emphasize key features, like a front entry, main gable end wall, tower or bay window.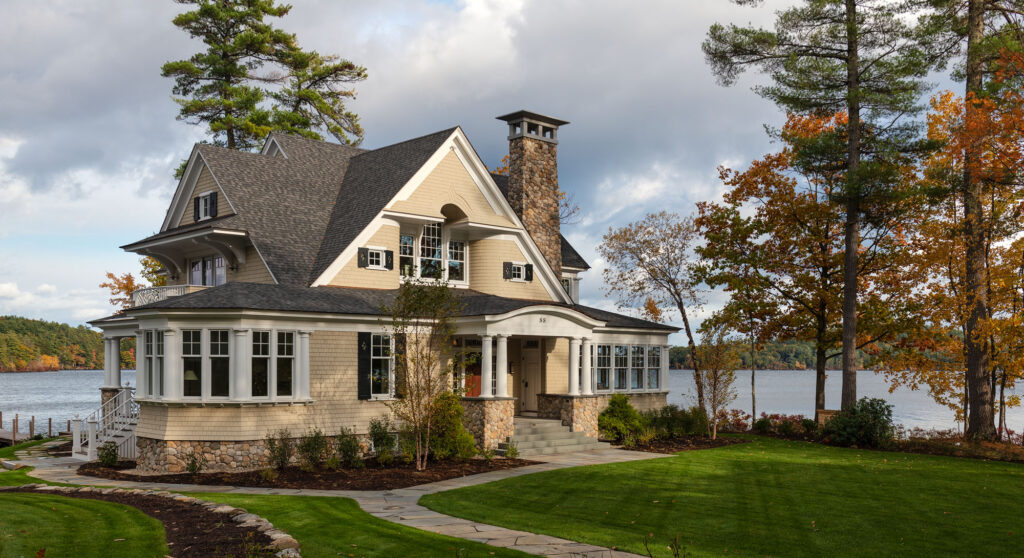 Shingle Style is more considered a high-end form of architecture due to the more intricate design layouts and advanced craftsmanship required for construction. As time has gone on, however, adjustments have been made to incorporate more efficient aesthetics into the Shingle Style and provide more modern touches, such as taking advantage of advancing improvements in window construction by replacing banks of smaller windows with wider picture windows and sliding doors with no muntin bars to create unobstructed views.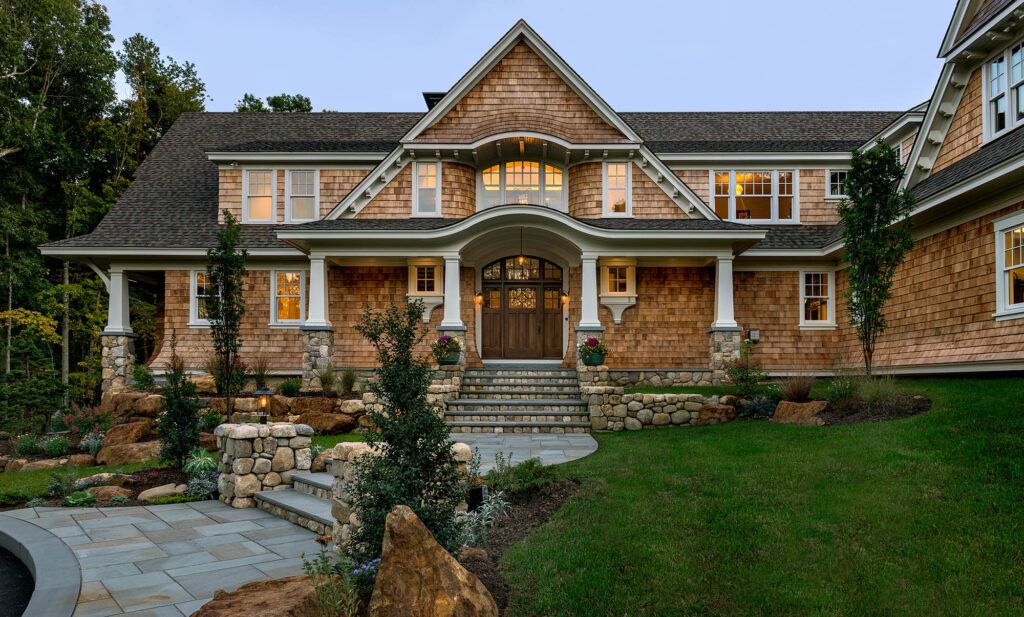 Yet, despite some of the modernization of these homes, architects, like TMS Architects and Interiors, still feel the success of the Shingle Style is in its timeless nature.  Only staying true to the qualities and fundamentals of the style itself can this be achieved.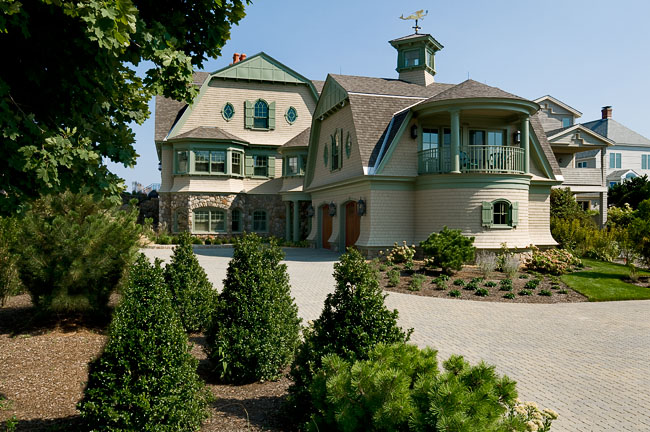 Considering a custom home of your own? Get in touch with us for a consultation.