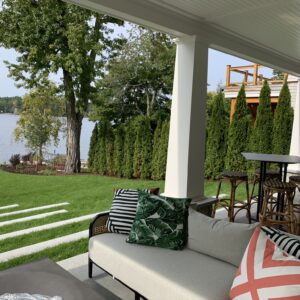 One of our recent projects here at TMS Architects Interiors was a stunning furniture install at a picturesque lakeside location in New Hampshire. This home is a mixture of neutral natural textures with a contemporary edge. The look nods at lakeside living while showcasing some exciting fabric and color choices for a special flair.
Take a peek at the highly anticipated install day unfolded!

Read More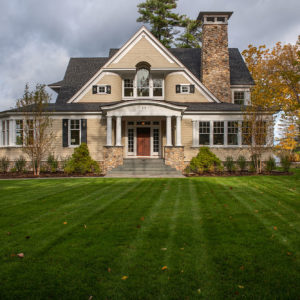 Welcome to the second half of our Amazing Exterior Renovations blog series, where you get a behind the scenes look at some of the historic homes we've had the chance to renovate. Today, we're diving into some exterior renovations that are a little different — from a lakeside home with a long history of lovely family memories to a Greek Revival renovation in Portsmouth's South End.
Read on for stunning transformations (and check out Part 1 if you haven't yet!)…

Read More