One of our recent projects here at TMS Architects Interiors was a stunning furniture install at a picturesque lakeside location in New Hampshire. This home is a mixture of neutral natural textures with a contemporary edge. The look nods at lakeside living while showcasing some exciting fabric and color choices for a special flair.
Take a peek at the highly anticipated install day unfolded!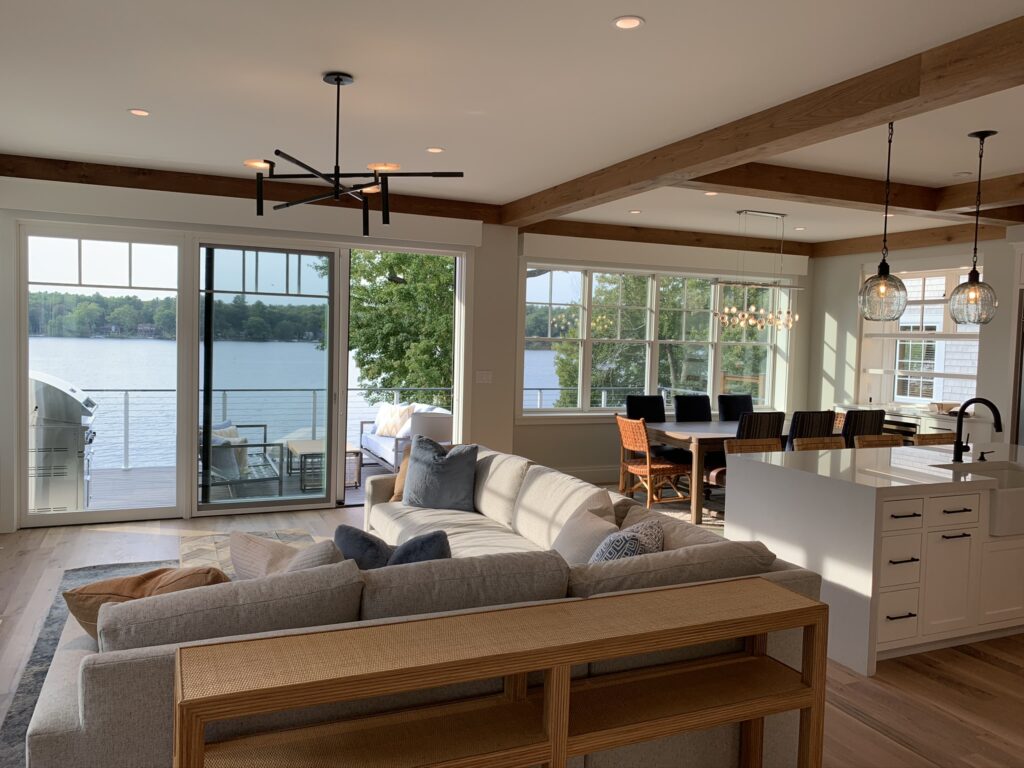 This living space on the main floor has a soothing overall feel with clean lines and fun textural elements such as bunching cocktail tables.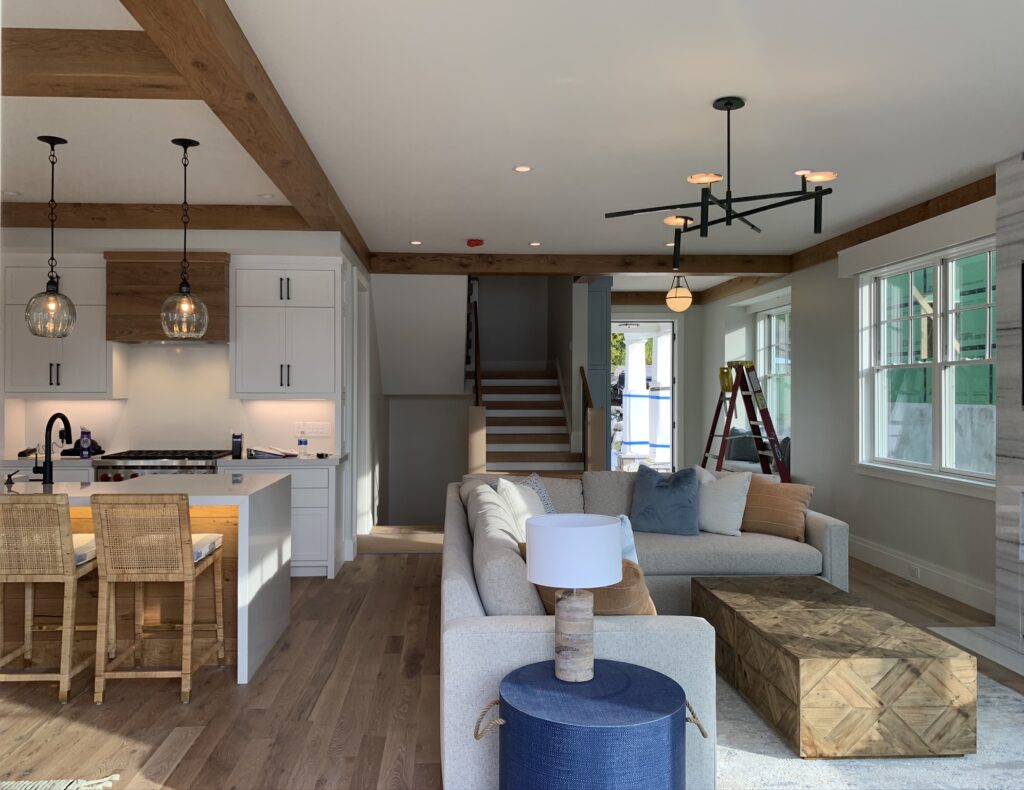 The dining space's beautiful simplicity doesn't overshadow the lovely lake views yet it has plenty of personality with unique captain chairs at both ends of the table. The modern light fixture adds a touch of sparkle to the room.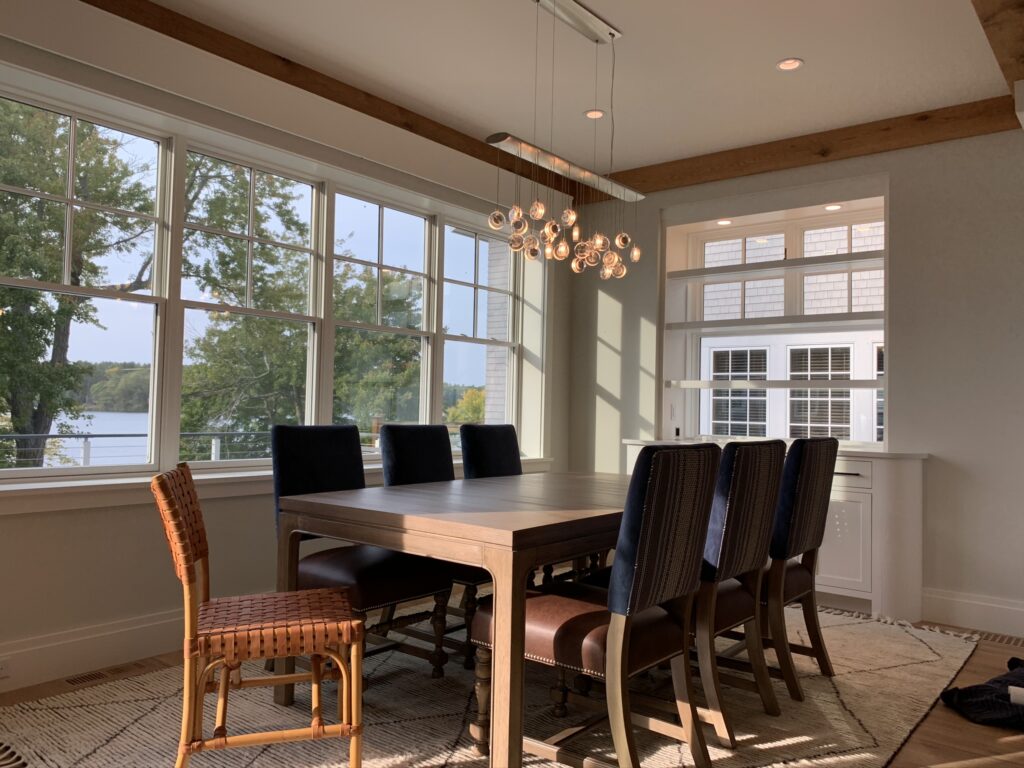 Below is a page from one of the interior design team's presentations showing the Cuban inspired design for the dynamic lower level living space.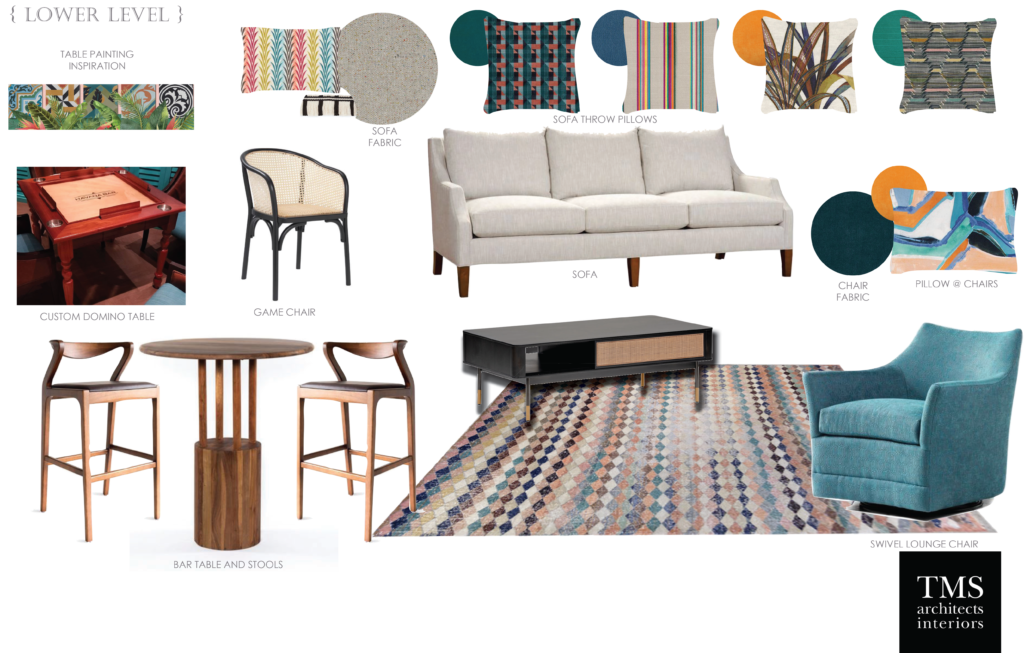 Here is the lower level and its creative take on lakeside living with bright colorful accents and a mélange of pillows in coordinating colors. The rug was an antique that set the color palette. The backdrop is lots of soft natural tones to help ground the stronger elements in the room and create the perfect entertainment space.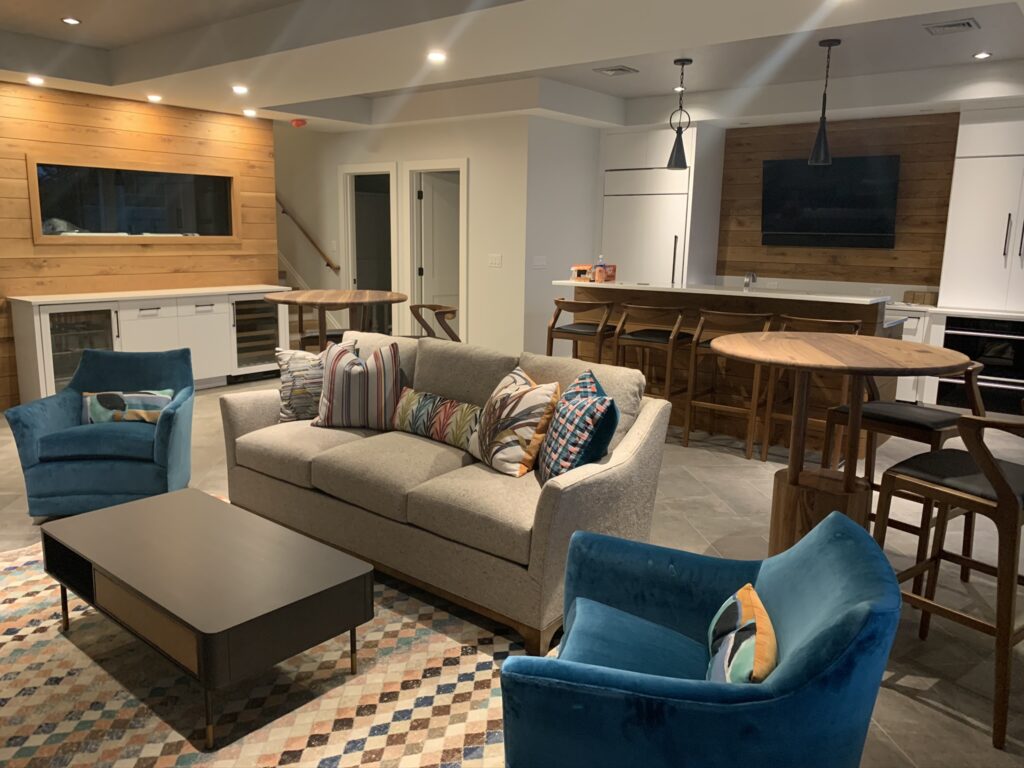 Who wouldn't want a domino table as unique as this? The artwork was inspired by Cuban floor tile, turquoise waters, and sugarcane fields. You can also see that the back of the sofa has a little something special that makes it a true one-of-a-kind piece.
This layout makes sure to utilize multiple levels of outdoor deck space with cozy furniture and funky accent pillows for all those splendid lakeside days.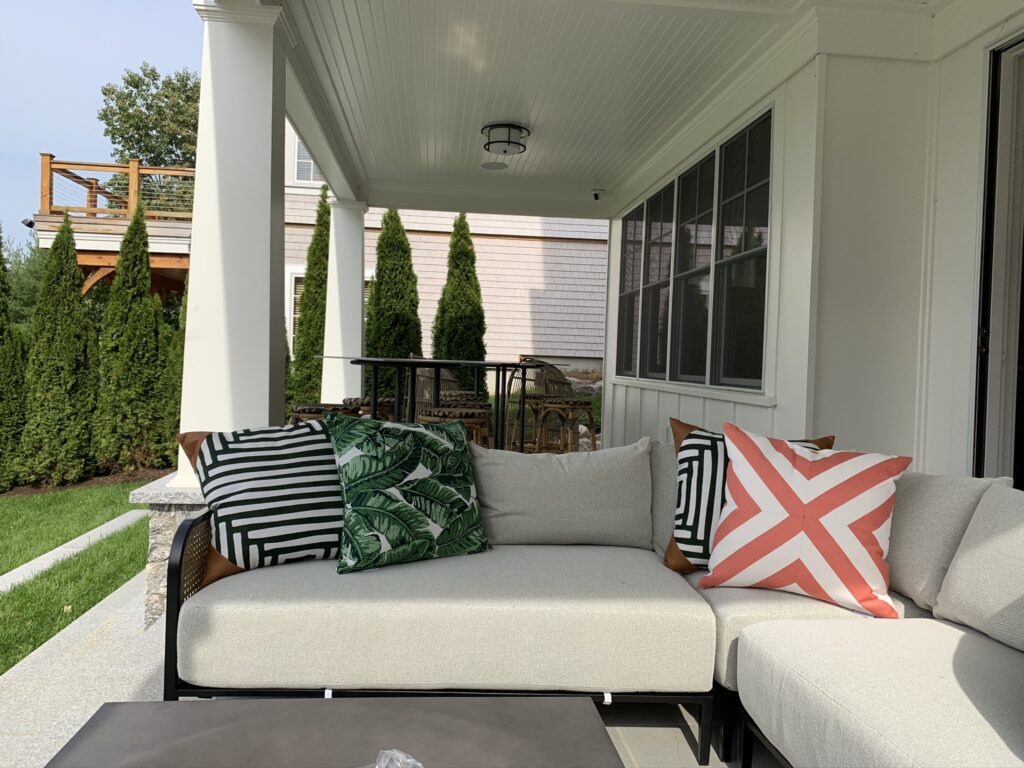 Do you have a space that our interiors team can help you make the most of? Contact us today and we'll help breathe some life into your home and make it the house of your dreams!