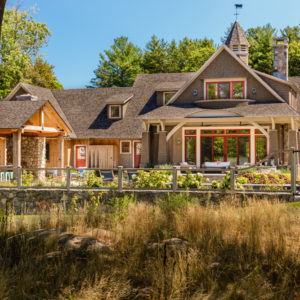 Many of our projects begin with a totally clean slate — bringing a client's vision to life by designing a brand new and completely custom home. But starting from scratch isn't always necessary. When the location of a home is just right, or an existing home is rich with historic details, a client may choose to renovate instead. Over the years, we've had several opportunities to renovate historic homes in stunning locations — blending classic New England charm with the style and needs of a modern family.
Read on to learn more about some of our favorite exterior renovations…

Read More
The pillars of England's Stonehenge, 2900-1400 B.C., might be the earliest example of sophisticated column design. These primitive pillars did not serve a structural purpose, rather, they were used to tell time and track celestial paths. The Egyptians are accredited, however, for carving the first true column out of stone. The Egyptians used columns, including fluted designs, to support and adorn pyramids.

Read More