Modern technology has made it easier than ever to design a custom home or building. We've previously shared how we use 3D renderings to help clients picture what a project will look like upon completion, and today we're diving into the world of virtual reality. With VR technology, our team and clients can "step inside" of a space before it's designed, allowing everyone to get a sense of what the design feels like, and make any necessary adjustments prior to construction.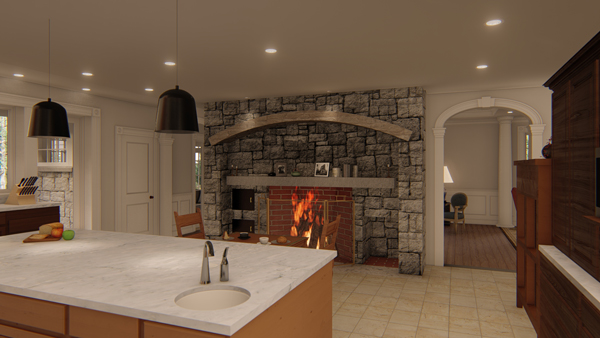 VR technology originated in 1838, with stereoscopic viewers that use similar technological principals to what Google Cardboard and other phone-based VR headsets use today. Headsets and 3D environments were developed in the 1950s and 1960s, but advancements in the space stagnated due to a lack of technology to create realistic, visually appealing experiences. Now with improved graphics engines and software that allows for the creation of realistic 3D spaces, VR has seen a huge jump in use and people and companies are finding the field increasingly more and more popular and profitable.
We've been using VR at TMS Architects for a few years now to test out spaces during the design process, occasionally showing them to clients. Using our rendering program, Lumion, we have been able to make virtual 360 walkarounds and panoramas to send to clients to give them a VR experience without needing headsets. Coming into the office to put on a headset is a great experience but when that is not an option, 360 visualizers make it possible to locate the client or user within the space and allow them to see what the space feels like.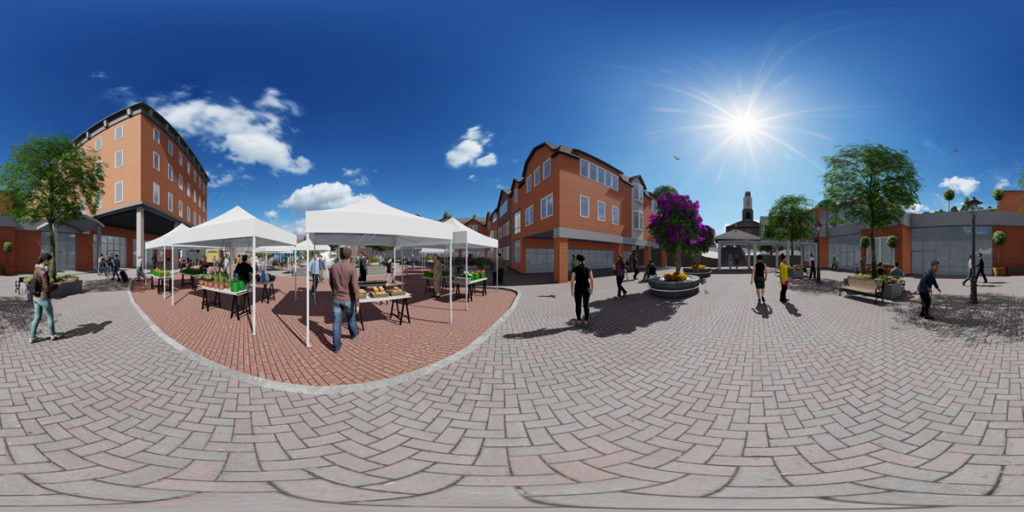 We recently used this when submitting for the McIntyre remodel in downtown Portsmouth, NH and created several panoramas of the outdoor spaces in order to allow the selection committees to better visualize what we had in mind for the project.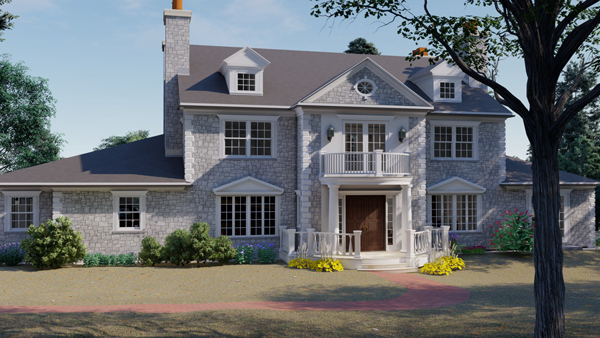 VR can also be extremely useful for troubleshooting and fine-tuning designs. While working with a client on an ongoing project, pictured above, she had some concerns about the stair layout and the ceiling height in the entryway. We were able to bring her into the office and place her into the model using our Oculus Rift headset and she was able to journey around her areas of concern. We then redesigned the stairs to make them a more comfortable experience, something that would have only been realized during construction using regular methods of representation. She was also able to see that the entryway celling height was just fine and wasn't a cause for concern, giving her peace of mind with that area of the house.
VR is also useful for in-office design work by showing the architect and others working on the project any problem areas or clashes within the model. With the prevalence of 3D design software like Revit, buildings are being designed in three dimensions rather than two and issues with the model can occur. We have used the VR headset and other VR software to detect areas that are missing information, need additional attention to detail, or even find places where there are clashes between our model and the structural model provided by the structural engineers. All of this comes together to create a more sound, error-free design.
Virtual reality gives us the ability to showcase designs and streamline the building process as we've never been able to before. We're glad to be able to use this technology to create a more cohesive experience for our team and our clients and are excited to see how it advances in the years to come. If you're looking to get started on a new home or commercial building, we'll bring both top-notch talent and technology to your project. Contact us today to get started!