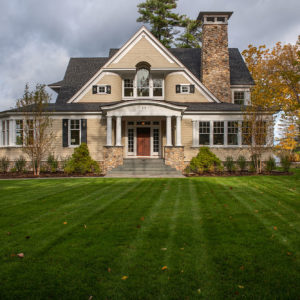 Welcome to the second half of our Amazing Exterior Renovations blog series, where you get a behind the scenes look at some of the historic homes we've had the chance to renovate. Today, we're diving into some exterior renovations that are a little different — from a lakeside home with a long history of lovely family memories to a Greek Revival renovation in Portsmouth's South End.
Read on for stunning transformations (and check out Part 1 if you haven't yet!)…

Read More
Historic preservation is an aspect of Americana that can be seen in New England and communities both small and large. And, this is one of the driving factors that keep some homeowners in their historic home from one generation to the next, leading some to add an addition. But with tight regulations that ensure the integrity of original structures, this is not a project homeowners should take on without the advice and design skills of an experienced architect.

Read More