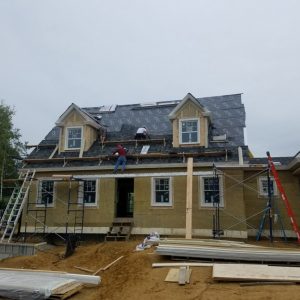 When you read the words "Maine home," we bet there's plenty that comes to mind: rolling hills, peaceful views, and classic New England style. Sustainability and efficiency, however, are probably not at the top of that list. In the past, prioritizing sustainability would dictate the overall design of a home, meaning styles like a classic Cape house would be out of the question. Today, however, it's easier than ever to incorporate green features into traditional architecture… of course, having years of experience with both like we do doesn't hurt either.
In this series of blog posts, we'll be documenting the progress of a Maine home that features both classic design elements and a forward-thinking approach for both the current homeowner and the generations to come. We hope you enjoy following along!

Read More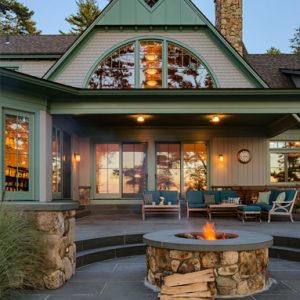 There is no time to truly enjoy the outdoors quite like the bittersweet end of summer. New England has known this for centuries, and that's not likely to change soon: there's a certain magic to that golden haze in the air and that hot breeze on the skin. There's a certain magic knowing life can be taken a bit more slowly for just a brief respite, these few golden days of lolling and relaxing. There's a certain magic to knowing the office will accept your lax schedule, and that the kids will entertain themselves outdoors while you unfurl with that long-awaited book on the porch. It's a magic we dream of all summer, for most of our lives – and it's the reason we build those gorgeous refuges by the water, soaking in the breeze, basking in the mountain glow. This part of summer is often where we love our summer best, with its beading sunlight and hazy, endless days, fully appreciating all that the outdoors have to offer. And if there's one thing the outdoors provides best, it's those eternal moments unifying today with all of those New England summers generations before us. TMS strives to ensure those very summers continue with environmentally friendly and conscious designs, continuously inspired by a time in which enjoying all our nature has to offer went hand in hand with taking care of that nature, in every beautiful outdoor setting.

Read More