During our annual trip to the High Point Furniture Market this year, we got a private tour of a family owned upholstery factory to see how the items are built first hand. We have worked with this manufacturer before and were excited to see what goes on behind the scenes. We were able to see exactly where our selected fabrics arrive and how they are applied to the selected items throughout the assembly line. The employees take great pride in the quality of craftsmanship they put into each piece and were happy to show us how the items are made step by step.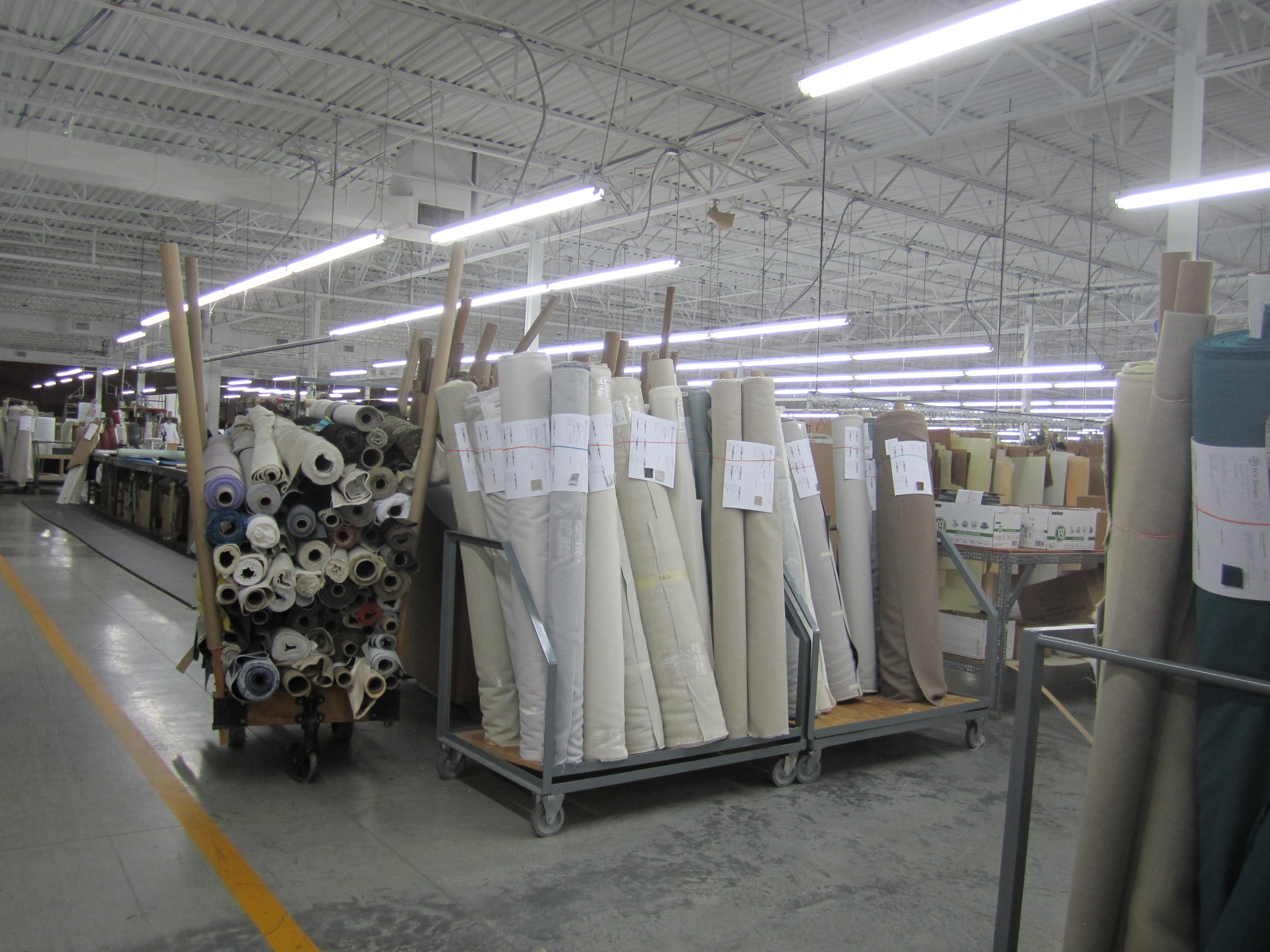 Below shows where the stocked frames are held waiting to be hand selected, and brought into the assembly line. This particular manufacturer has an extensive list of tried and true classic frames, but also will also do custom work for a modest upcharge. This way we can offer custom sized or custom styled pieces for our clients.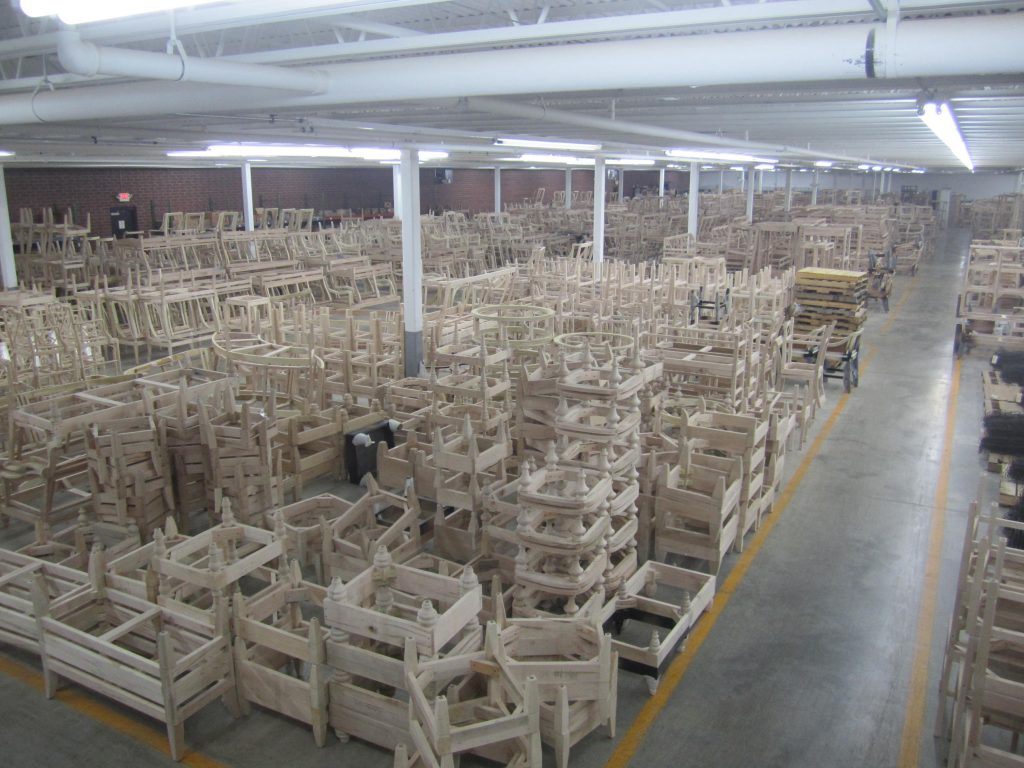 Once a frame is selected or custom built, it is brought to the finishing area to apply the chosen wood stain or paint. Below you can see how the items are hand finished in a spray booth.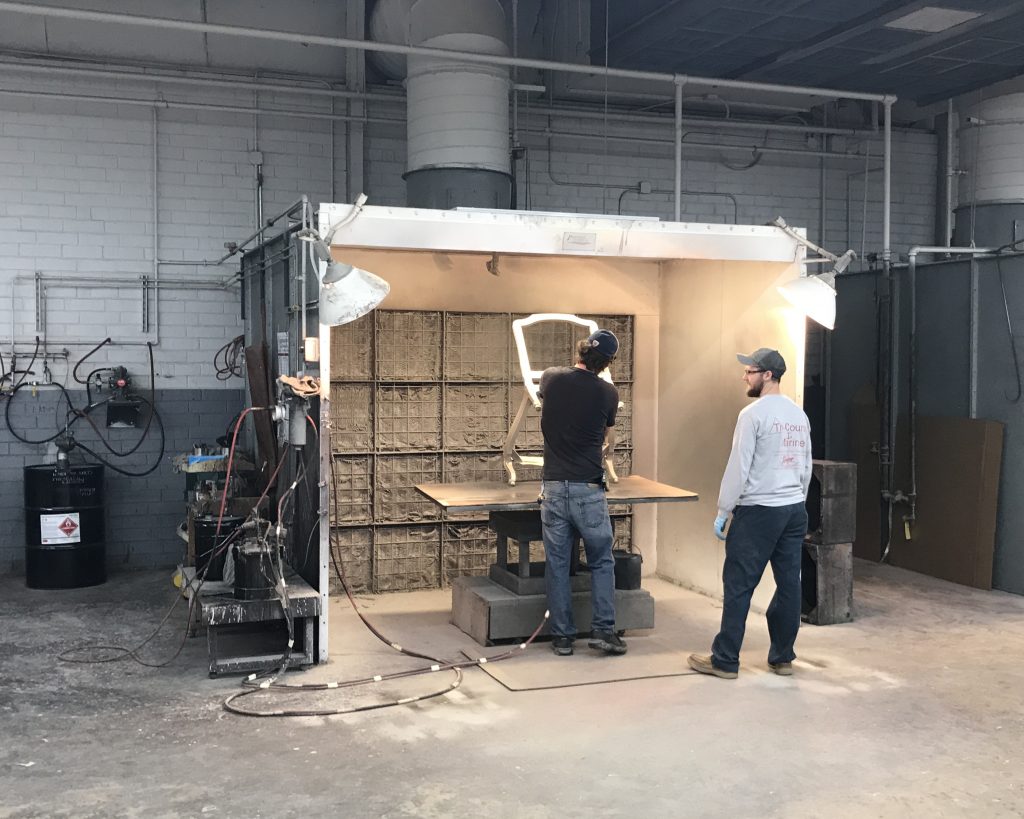 The image below shows how the coil springs are brought together using the traditional 8-way hand tied method. This creates the most even comfort and longest lasting seating frame.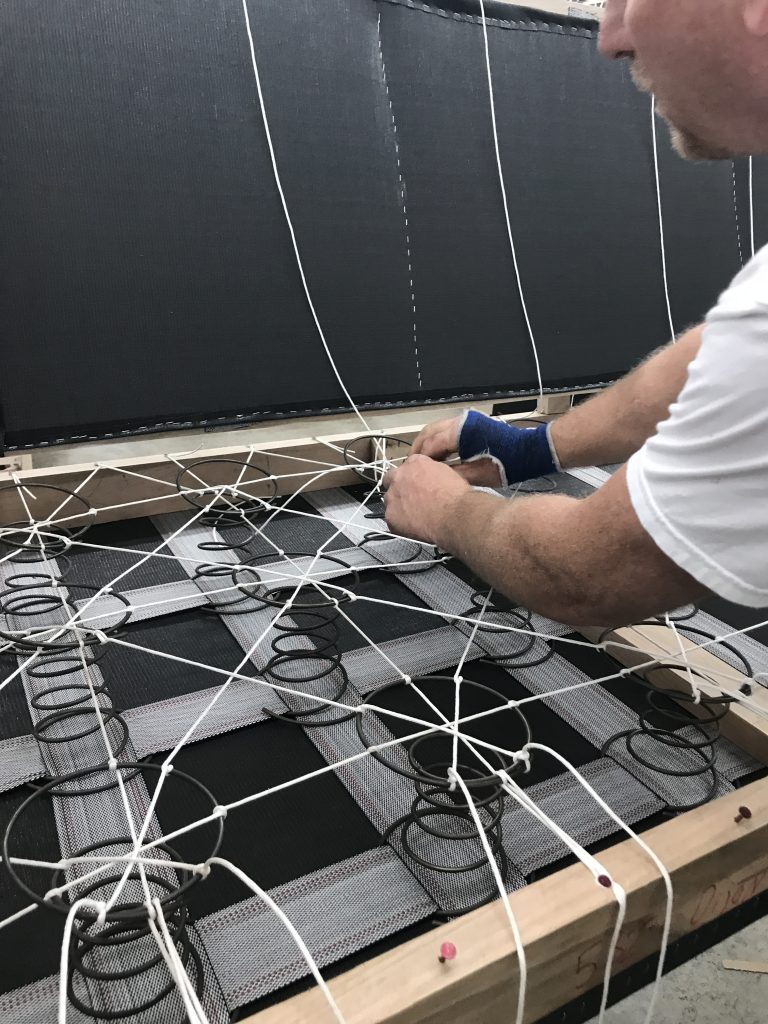 The next step involves adding foam padding to the sides and corners of the frame. This is where the chair, or sofa is given its signature shape such as an English Arm, or a rolled arm.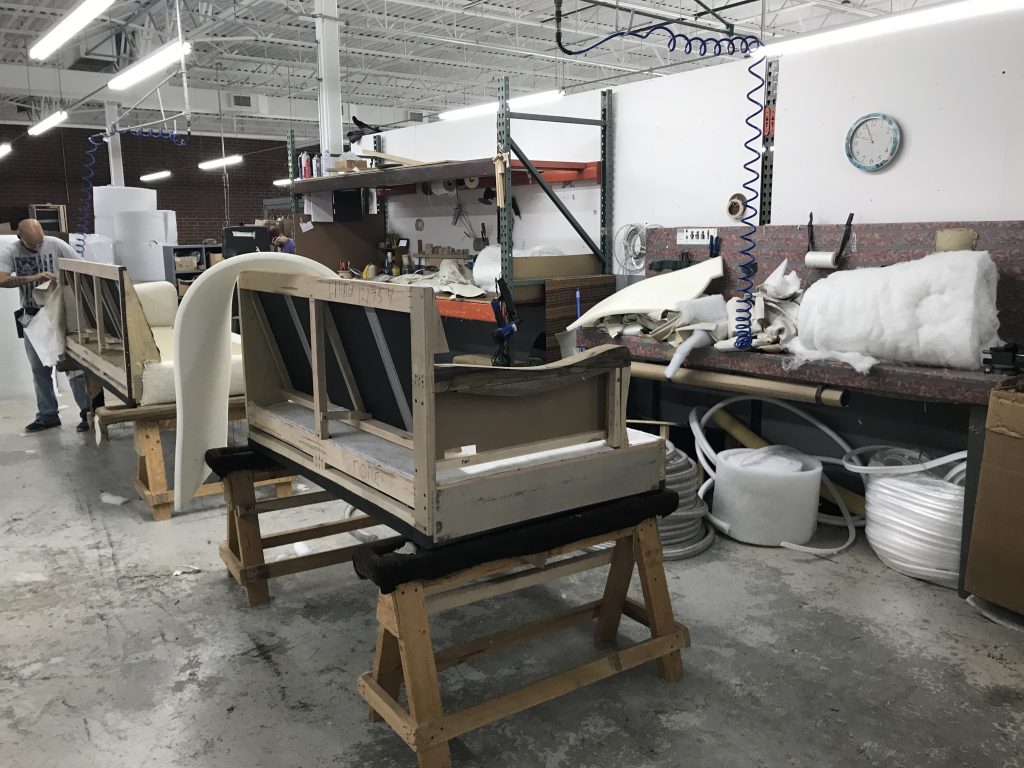 After the padding is added pattern pieces are cut for the piece by hand.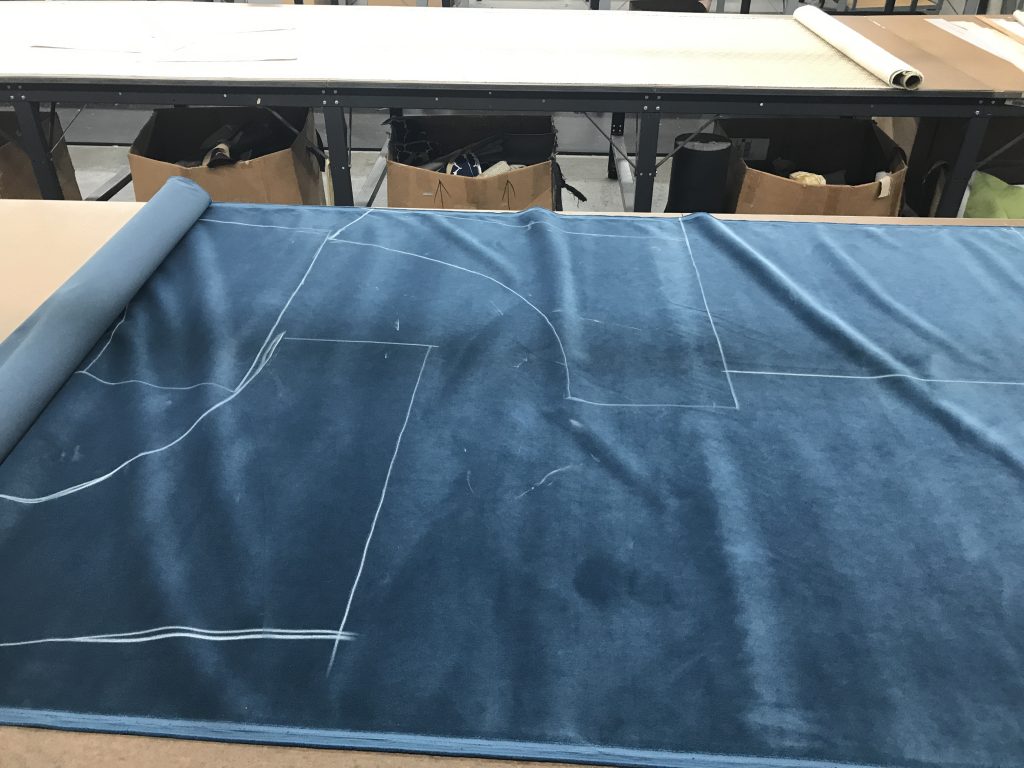 And then carefully attached to the frame.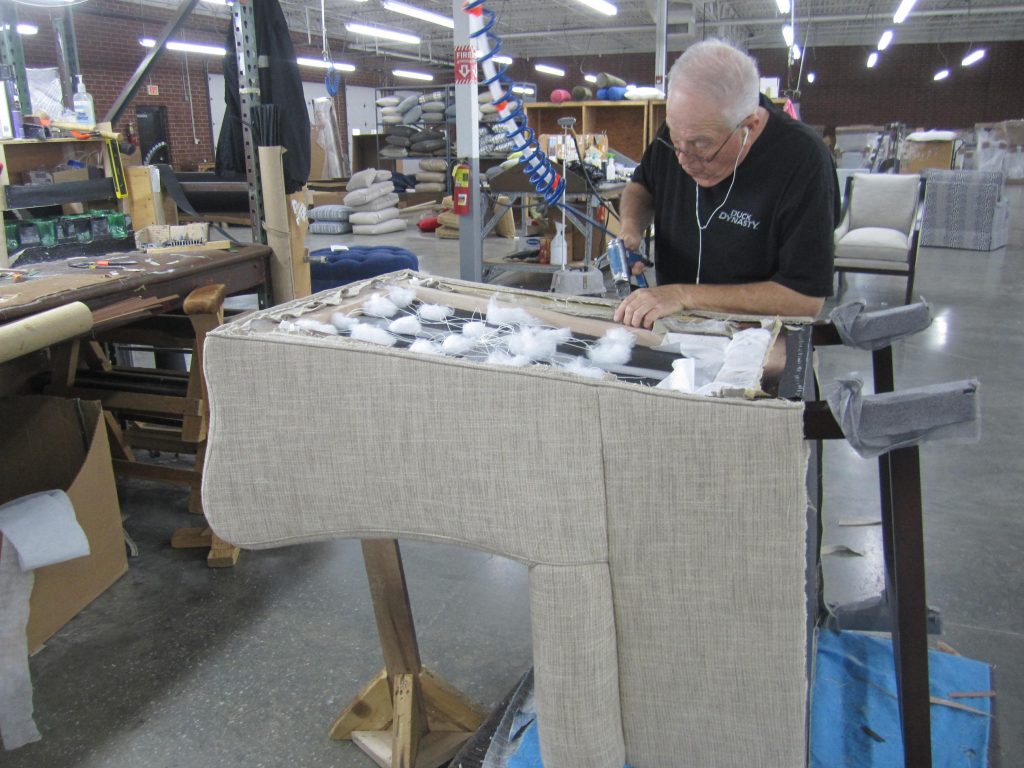 Accents are added during this time including welting and nail heads.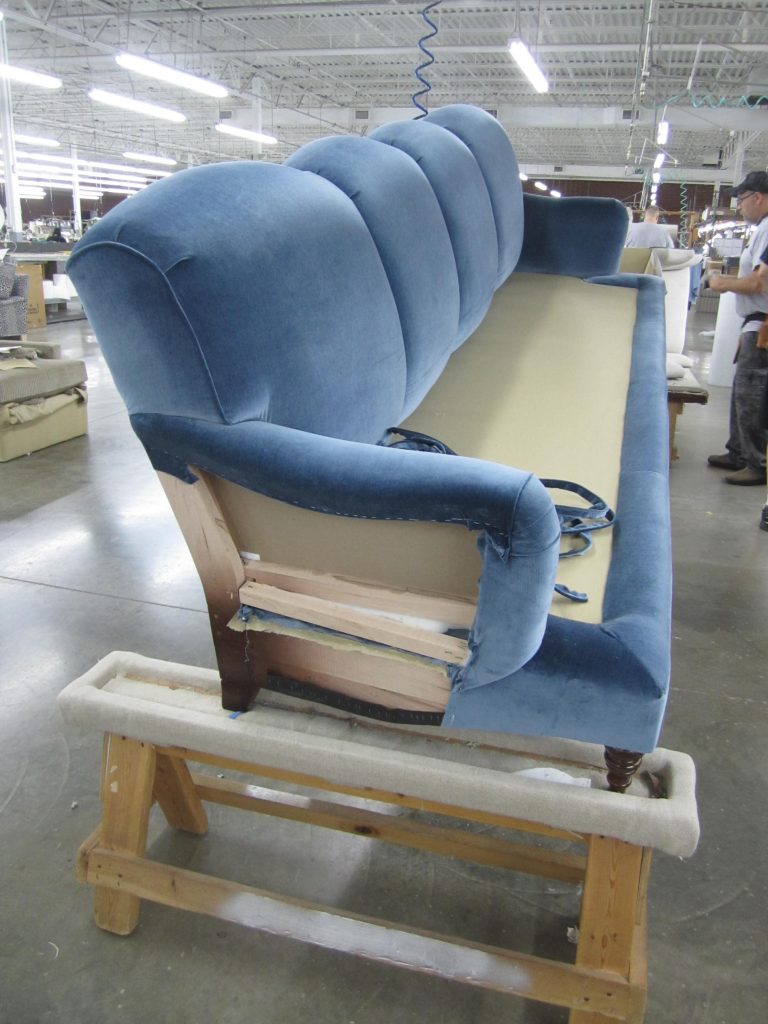 Parallel to the assembly of the main body, the cushions are patterned, sewn and hand stuffed in another location.
The seats cushions are re-united with the frame further down the line.
Before the items are packaged they are carefully inspected to evaluate quality and make sure it matches the original order. If welts are not straight, or patterns are not aligned the items are returned to the assembly floor to be fixed.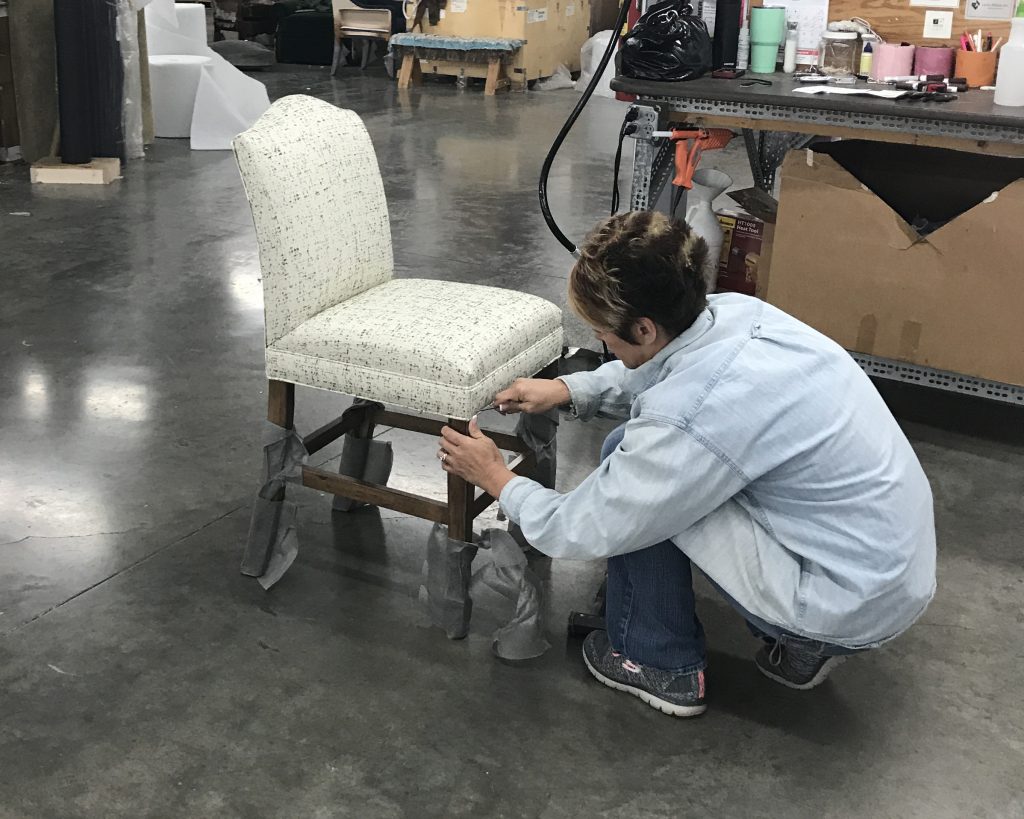 Once the furniture items pass inspection they are carefully wrapped, and crated for delivery. Below is an example of one of the finished products just before it got packaged. This accent chair in a bright coral color, and whimsical bird print fabric is on its way to liven up a dining room, or sun room. It has been made with pride in North Carolina.