Some of the best details in architecture are hidden at first glance. Any well-designed building should appear cohesive, free of any jarring details that stick out or steal the show. But when you take a second look, a closer look, you can see that attention to detail that goes into the building. The detail that brings the whole structure together, the detail that ties in concepts and design intent. This detail is difficult to achieve, yet when done properly the design looks easy and effortless.
Architectural detail is one of the more nuanced facets of architecture, but it can make or break a project. In order to create a completely cohesive final product, these details must be incorporated in the early stages of the design. If one piece of trim needs to be moved up an inch, that will ultimately change how and where that trim will tie into the entire trim band. Meaning a roof pitch may need to be altered or a location of the overhang changed. When done properly you will arrive at a truly custom home, one with recognizable elements that only fit together for that single project.
Getting a detail right can be one of the most satisfying aspects of a project for both the client and the architect. All too often it can go unnoticed at first glance because it fits so well into the project as a whole. Then when you take a closer look and you can see all the detail, it can carry your eye around the house and solidify your design intent. Here are a few of our favorite details we've included in home designs over the years…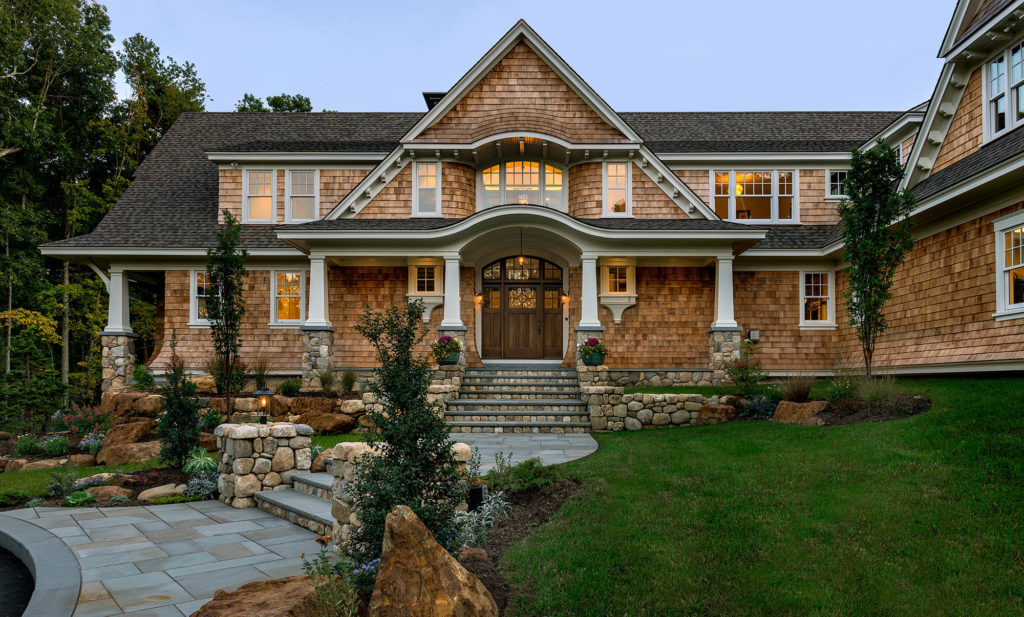 A subtle flare detail throughout the perimeter of this home adds visual interest to the exterior and ties the entire design together.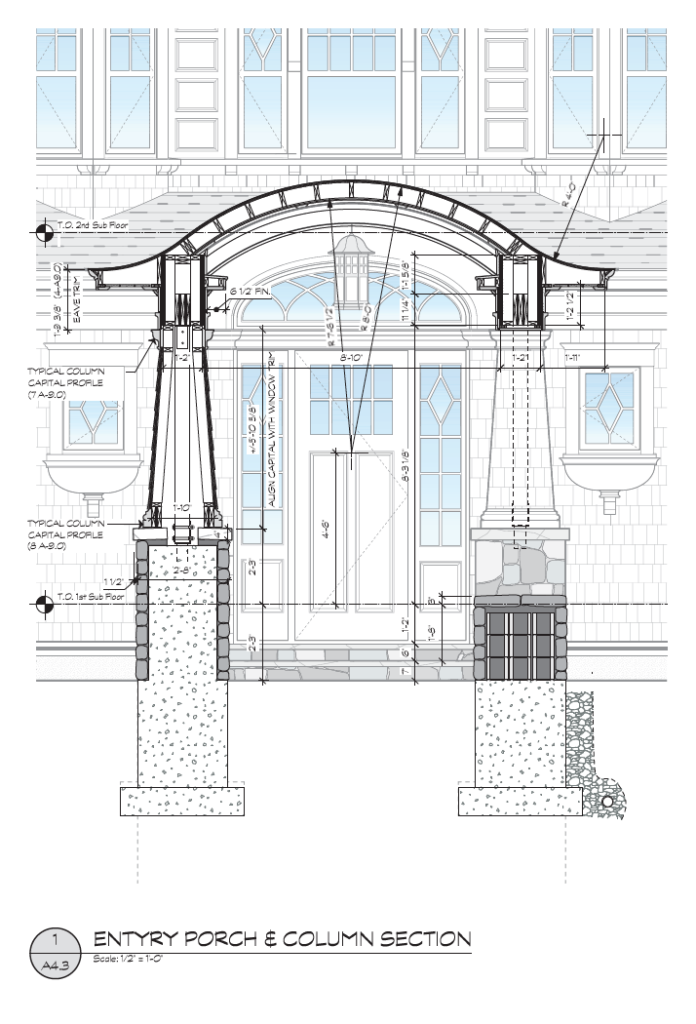 Blink and you'll miss it. A subtle elevation change and curve of the stone between the column and pilaster adds beautiful detail to the entryway of this lakeside home.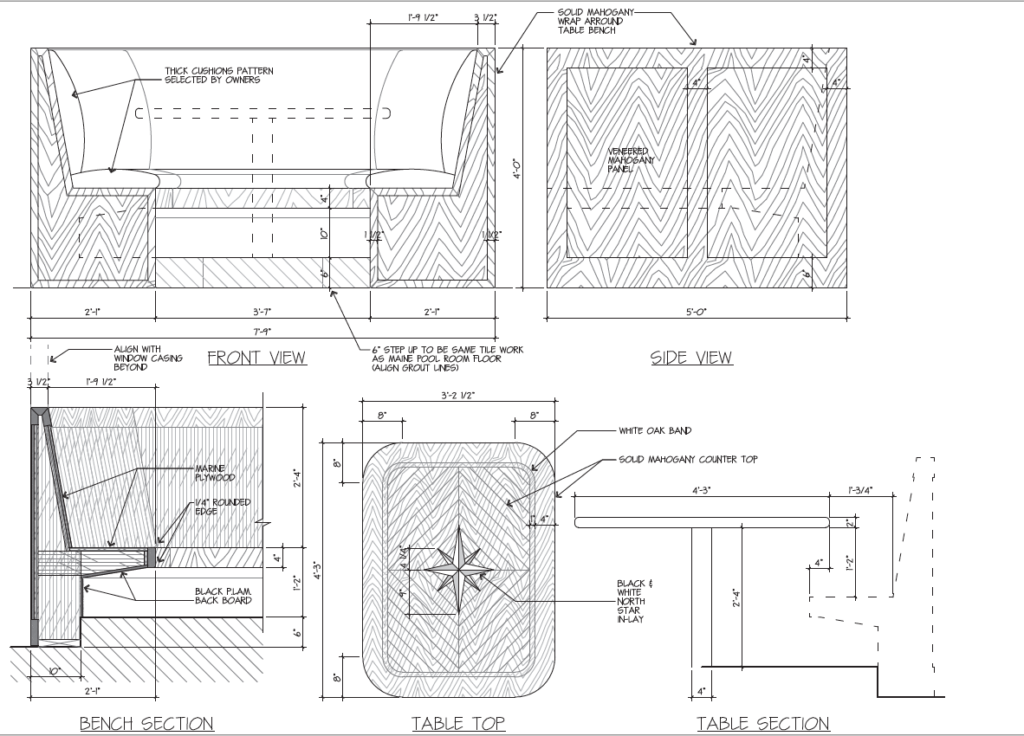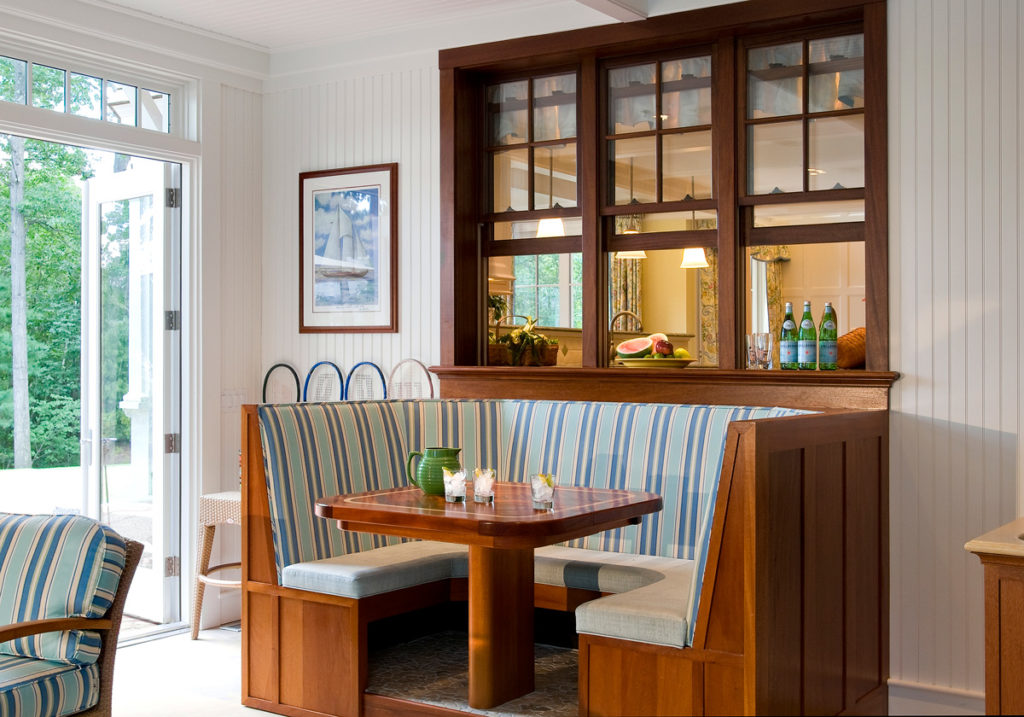 Of course, attention to detail is just as important for interiors! We designed this custom, built-in bench seating for family-friendly poolside dining with plenty of nautical style.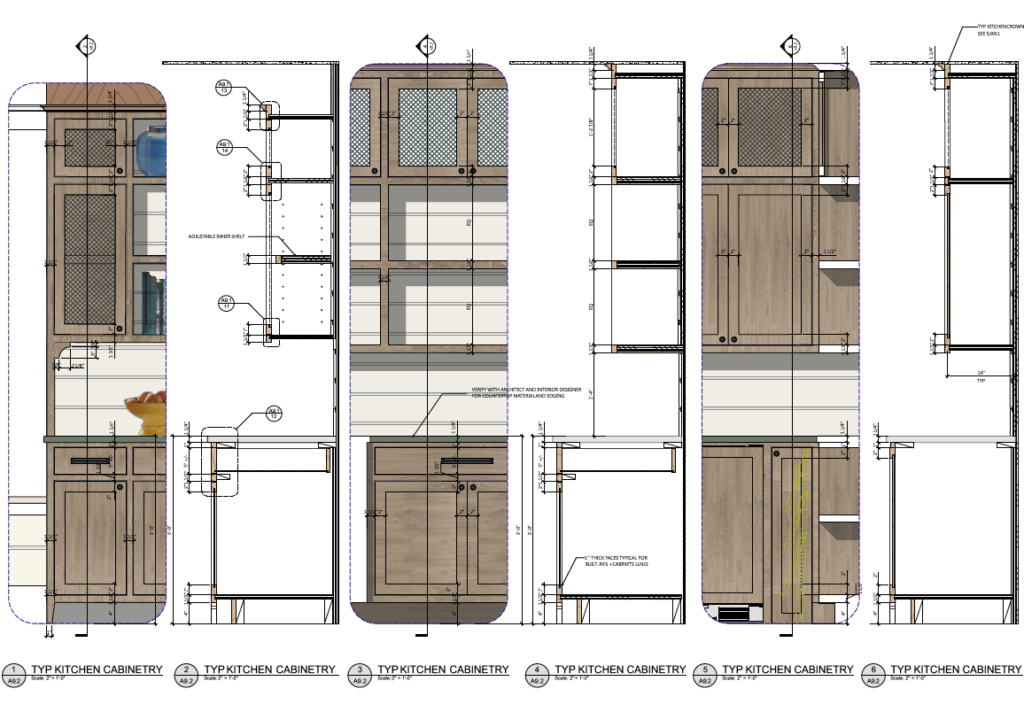 We got a little unconventional with our materials to create a rustic look for this kitchen. Take a close look, and you'll notice we used chicken wire on the cabinet doors. Not only does it tie in with larger rustic details like exposed beams and a picnic table, it also allows the homeowners to use their cabinets to display their favorite kitchen accessories.
While our projects are large in scale, we truly believe that great design is all in the details. We have the vision and skill set to design and bring to life the types of features that make a home extraordinary and uniquely "you". Get in touch if you're ready to build the beautifully detailed home of your dreams!