TMS Architects's principal , Rob Carty and interior designer, Cristina Marais,  recently worked with the historic Three Chimneys Inn on a project to provide some changes to the inn that will be in keeping with the time period of the historic structure.  Built in 1649 and listed on the National Register of Historic Places, Three Chimneys Inn is one of the oldest homes in New Hampshire.  It now serves as an inn in Durham NH, home to the University of New Hampshire,  with twenty-three guest rooms, dining in the historic ffrost Sawyer Tavern and serves as a host for many weddings, events and conferences.  
As part of the project, Cristina prepared the following presentation for the inn's owners to make choices of colors, furniture and floor plans.  According to Cristina, the design intent of the renovation was to restore the look and feel of selected rooms, including the Bridal Suite, to the original style of the historic inn: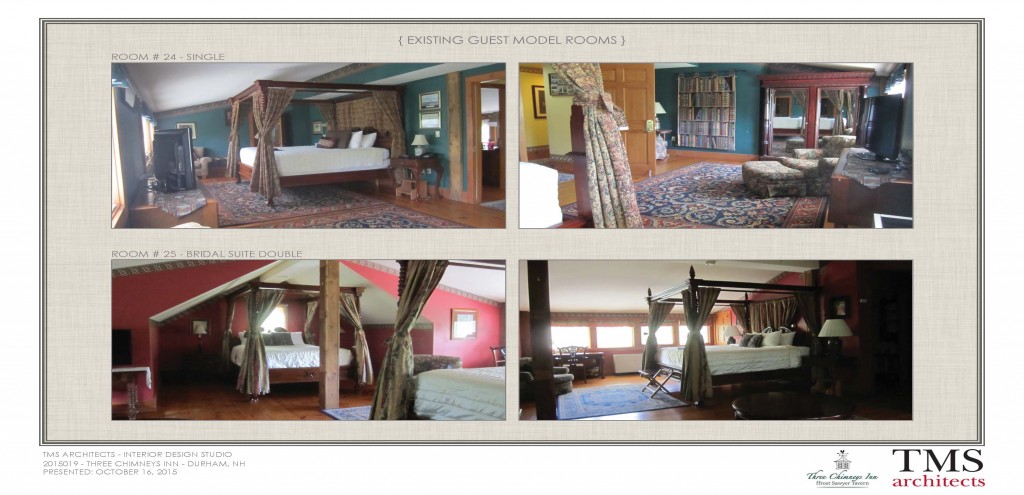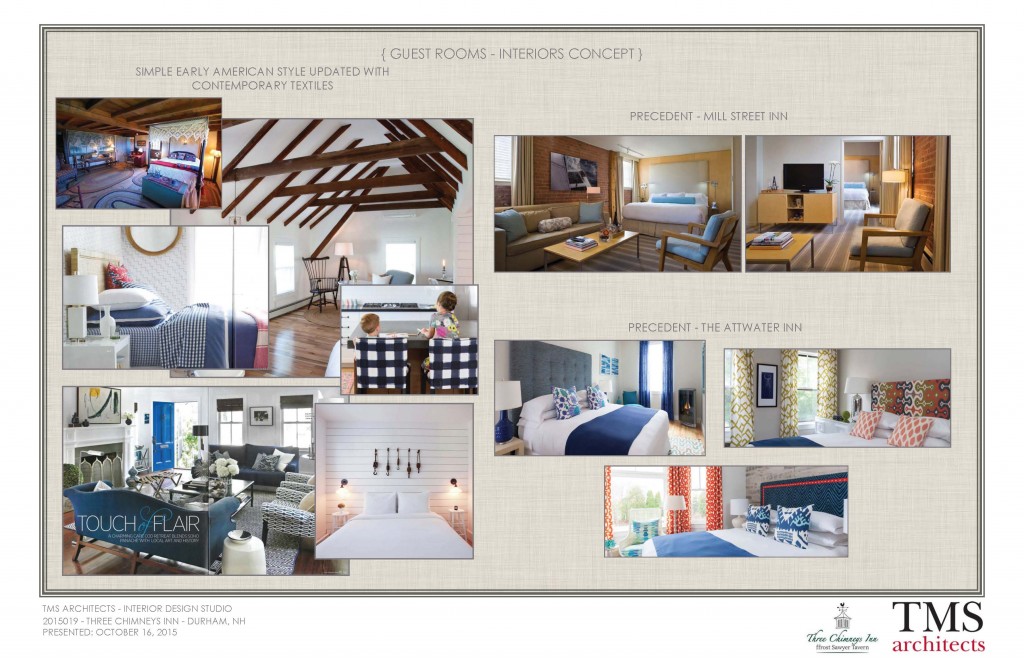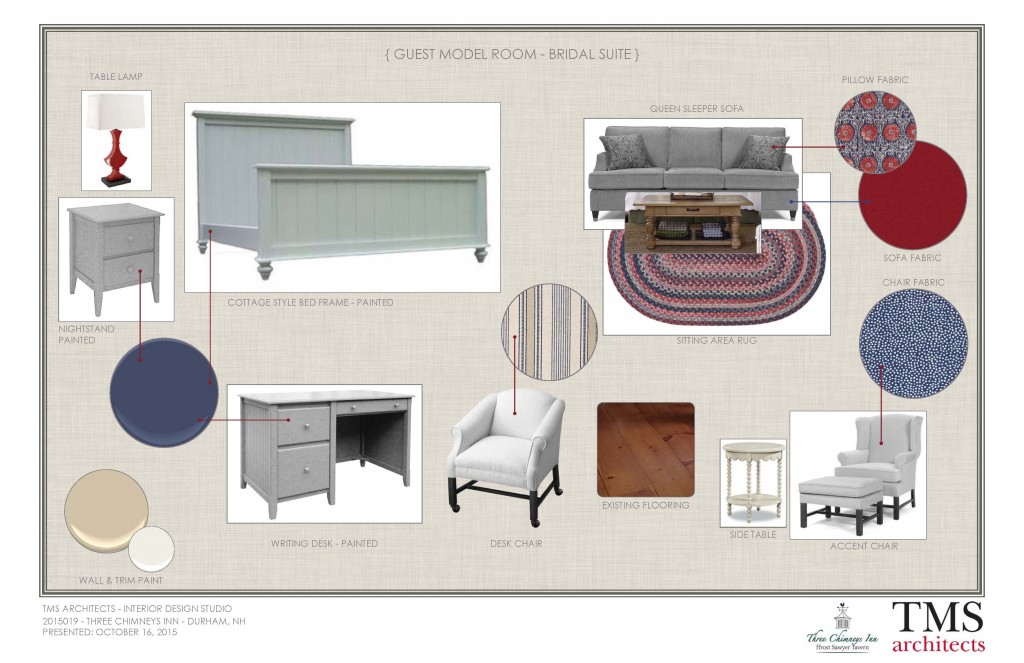 For questions about this project, or any interior design projects that you would like to undertake in your home or business, please feel free to call TMS Architects for a complimentary consultation.